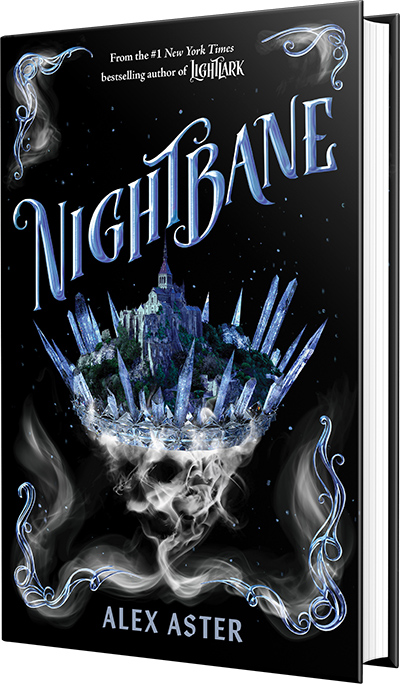 Click here to get your tickets to the Nightbane Book Tour
Click here to receive your Nightbane Exclusive Bonus Scene Gift with Purchase.
The seductive and action-packed follow-up to Alex Aster's instant #1 New York Times, #1 Wall Street Journal, and internationally bestselling novel, Lightlark
Isla Crown has secured the love of two powerful rulers and broken the curses that plagued the six realms for centuries, but few know the true origins of her powers. Now, in the wake of a crushing betrayal, Isla finds herself hungry for distraction, preferring to frequent Lightlark's seductive haunts instead of embracing her duties as the newly crowned leader of two separate realms. Worse, her fellow rulers haven't ceded victory quietly, and there are others in Isla's midst who don't believe her ascent to power was earned. As certain death races toward Lightlark and secrets from the past begin to unravel, Isla must weigh her responsibility to her people against the whims of the most dangerous traitor of all: her heart.
Alex Aster's intricate world expands after the riveting culmination of the Centennial games, delving more deeply into Isla's memories of her past, as her future hurtles toward two possible fates.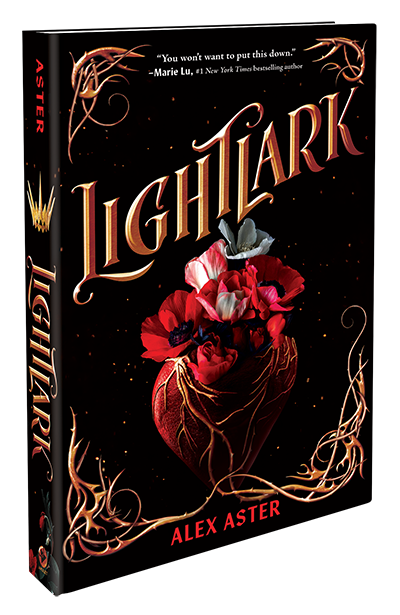 An instant #1 National Bestseller—soon to be a major motion picture. #BookTok phenomenon and award-winning author Alex Aster delivers readers a masterfully written, utterly gripping YA fantasy novel
"Gorgeously lush and cinematic, Lightlark is the kind of fantasy that indulges all your senses, makes you swoon, and then knocks you sideways with twists. You won't want to put this down." —Marie Lu, #1 New York Times bestselling author of Skyhunter
"Filled with secrets aplenty and enthralling magic, Lightlark will have you gasping then swooning." —Chloe Gong, #1 New York Times bestselling author of These Violent Delights
"If The Hunger Games was a dark fairy tale, you'd get the vicious and enchanting Lightlark. Get ready to be transported into a dazzling world where love is a death sentence." —Adam Silvera, #1 New York Times bestselling author of They Both Die at the End
"An ebullient, fast-paced fantasy with a beautifully rendered world that seethes with intrigue, romance, and tension. I couldn't turn the pages fast enough." —SABAA TAHIR, #1 New York Times bestselling author of An Ember in the Ashes

Welcome to the Centennial.
Every hundred years, the island of Lightlark appears for only one hundred days to host a deadly game, where rulers of six realms fight to break their curses and win unparalleled power. Each ruler has something to hide. Each curse is uniquely wicked. To break them—and save themselves and their realms—one ruler must die.
To survive, Isla Crown must lie, cheat, and betray...even as love complicates everything.
Filled with secrets, deception, romance, and twists worthy of the darkest thrillers, #BookTok phenomenon Alex Aster's Lightlark is masterfully written and utterly gripping—a must-read for fans of legendary fantasy writers Marie Lu, Marissa Meyer, and Leigh Bardugo.